How To Butter-Baste
Basting ensures moist and tender meat, typically by spooning pan sauces and fats over meat as it cooks. Butter gives meat the extra flavor and moisture it needs to be the star of your dinner table. Learn how to butter-baste a pork tenderloin.
Get Started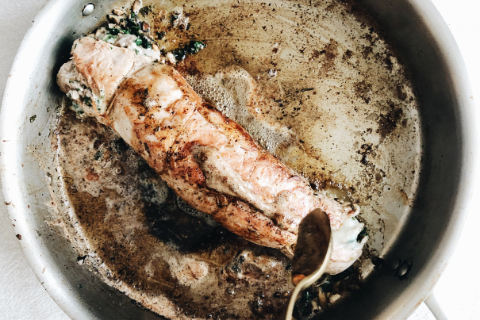 Step 1: Sear Meat
Add 3 tablespoons of butter to a pan over medium high heat. Once it's melted and foaming, gently place meat in the pan. Let it sear for three minutes on medium high. After three minutes, rotate the meat to sear all sides until evenly browned. Tip the pan every few minutes and spoon the butter and pan juices over the meat, basting it with extra flavor and moisture.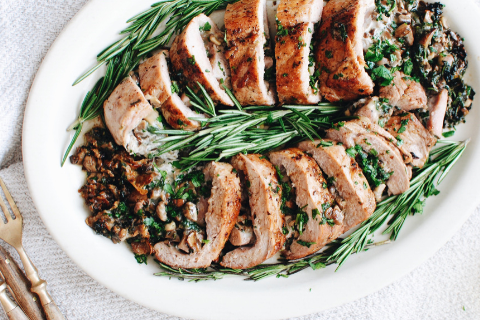 Step 2: Spoon Over Butter
Add another tablespoon of butter to the pan and put the pork into the oven until it's cooked through. Let rest on a cutting board for five minutes before slicing and serving.
Ready to get started?
Austin Allred on Family Values and Sustainability
Learn how a young farmer incorporates family life and sustainable innovations into dairy farming.
There are no reviews yet for this how-to. Be the first to write a review.
Write a Review