How To Make Streusel Topping
Streusel is a crumbly topping usually made with real butter, flour, and sugar. It's baked on top of muffins, breads, cakes and pies and can include a variety of different flavors! Learn how to make this sweet and savory streusel topping.
Get Started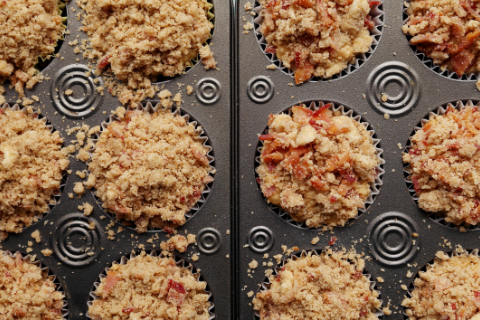 Step 3: Top Pastries & Bake
In this recipe, stir in bacon and coat completed streusel mixture on top of each muffin generously before baking. Not the flavor you're looking for? Mix in nuts, dried fruits, or other delicious toppings to create a customized crumble.
Ready to get started?
Austin Allred on Family Values and Sustainability
Learn how a young farmer incorporates family life and sustainable innovations into dairy farming.
There are no reviews yet for this how-to. Be the first to write a review.
Write a Review